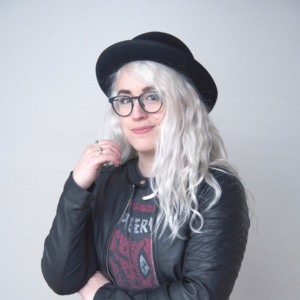 Claire Paniccia (she/they)
Content Marketing Strategist & Coach
📣 Preso Title

Hi! I'm Claire, founder of Conquer Your Content, where I help neurodiverse & spoonie online entrepreneurs absolutely nail their content marketing, in a way that is fun for them to create, works with their brains, and strategically sells their offers, without being manipulative or gross.
I've got ADHD, anxiety, (probably) autism, and chronic depression, as well as wildly fluctuating and unpredictable energy levels (#spoonielife 🥄 )
For years, I would beat myself up for not being productive enough, for not getting the thing done on time in the "right" way, for not getting "further along" in my business growth faster…
Eventually I decided that if what I was "supposed to do" wasn't working, there must be a different way to do things — a way that works for my brain.
Over the years, I've figured out (and continue to figure out!) how to do this whole entrepreneur thing in a way that actually works for me and my brain and body.
And that's what I want this summit to help you do too.